​​The Board of Directors of l'Association des Acadiens-Métis Souriquois (AAMS)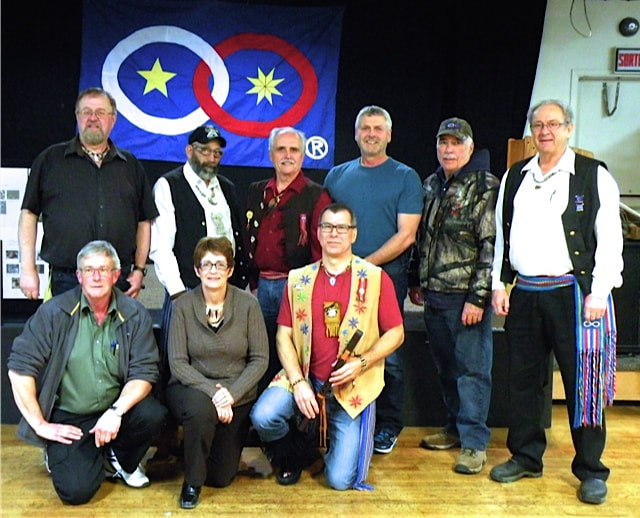 The AAMS is governed by a Board of Directors that are elected for a two (2) year term. The AAMS strives to have Director representation from as many Acadian-Métis communities as possible.

Back row…left to right:
Alyre Theriault -2nd Vice, James LeBlanc -1st Vice, Micheal Deveau- Treasurer, Brian Doucet -Director,
Gilbert Chandler -Director, Paul Tufts-Director.

Front row…left to right: Joseph Jacquard-President, Alice Comeau- Office Administrator, Carl Deveau-Director.
Absent from photo: Robert Muise-Director, James Surette-Director.
---